Charlotte County Airport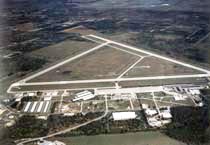 The Charlotte County Airport (PGD) is located just east of the city of Punta Gorda, convenient to hotels, restaurants and entertainment. The triangular configuration of the field easily accommodates both private and commercial aircraft, with two 5,000 ft. runways and one 6,500 ft. runway.
With a Commerce Park busily drawing both large and small business operations to the airport, the skies stay busy with pilots flying in to have breakfast or lunch at the Skyview Café. The airport has ample tie down for the transient pilot, as well as T-hangers available for rent to the locals.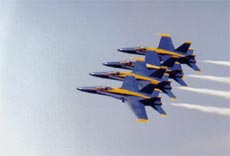 Charlotte County Airport also gets a great deal of publicity each spring from hosting the huge 2-day Florida International Air Show. The Air Show boasts feature acts such as the U.S. Navy Blue Angels or the U.S. Airforce Thunderbirds, with many other well known acts such as Gene Soucy and three-time National Aerobatic Champ Patty Wagstaff.
Whether your interests are on the water or in the sky, fly on in and let us show you around.
Contact us today to help you find a home or lot convenient to the airport: